Truck Driver Jobs In philippines 2023 Apply Now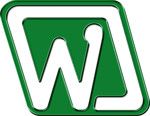 Trailer Truck Driver
Will Decena & Associates, Inc.
Job Highlights
accident insurance and health care plan
Truck Driver Jobs In philippines
Job Description
Operates a semi-truck according to applicable legislation and transportation laws.
Transports loads safely and in a timely manner over required route, obeying all traffic laws and observing all safety regulations.
Deftly maneuvers truck and trailer into loading and unloading areas; follows loading crew signals.
Assists with loading of or loads and unloads goods and materials, using specialized equipment when warranted; unloads empty skids and returns all equipment to designated area.
Maintains signed invoices, shipping bills of lading, and other required paperwork; delivers documentation to office or other appropriate staff when delivery route is complete.
Facilitates routine service on trucks, which may include checking oil, water, fuel, and air; reports maintenance malfunctions to Supervisor.
Arranges trailers in shipping yards for optimum loading patterns.
Performs other related duties as assigned.
Additional Information
1-4 Years Experienced Employee
Vocational Diploma/Short Course Certificate
Also Apply; Truck Driving Jobs In USA- CDL Truck Driver Apply Now
Company Overview
Will Decena and Associates, Inc. (WDA, Inc.) is a Construction Company established on February 2005 with Triple "A" Categorization from the Philippine Contractors Accreditation Board (PCAB).
WDA, Inc. is primarily engaged in building medium- to high-rise structures, commercial establishments, corporate offices, hotels and high-end housing projects.
WDA, Inc's. business office is located at 3rd & 4th Floors, Rose Building, 73 West Avenue, 1105 Quezon City while its administration and HRD offices are located at 70 Tandang Sora Avenue, Tandang Sora District, 1116 Quezon City. Its logistics facility is located 9017 F. Bautista Street, Oliveros Compound, Ugong, Valenzuela City.
WDA, Inc.'s ISO certifications bear the certification numbers AJA14.0821 (ISO 9001:2015) and AJA17/AN2568 (OSHAS 18001:2007).
Additional Company Information
Construction / Building / Engineering
Accident Insurance (upon placement); Health Care Plan (upon regularization), Business Attire; Smart Casual; Uniform, Mondays-Saturdays,
Click Apply Button Below For Applying