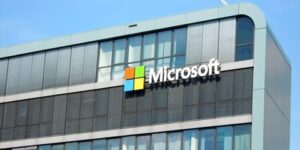 Microsoft Stops All Product Sales in Russia
The company states that the move is in compliance with the recent sanctions placed on the country after it invaded Ukraine.
After the recent political escalations with Russia, many companies have pulled their support from the country. Now, Microsoft has joined them by announcing that it's stopping all new sales of products in Russia.
Microsoft's Response to the Ukraine Invasion
The President and Vice-Chair of Microsoft, Brad Smith, took to Microsoft On the Issues to announce this move. He makes his stance very clear, stating that "we are announcing today that we will suspend all new sales of Microsoft products and services in Russia."
Smith goes on to state that Microsoft is working closely with the EU, the UK, and the US to ensure that the company follows recent sanctions against Russia. Smith claims that, by stopping trade with Russia, it is "in compliance with governmental sanctions decisions."
However, Smith goes on to state that it's not going to leave the Ukrainian conflict alone. He announces the company's intent to help Ukraine to repel cyberattacks from Russia to keep its services online, and cites a recent digital defense of a Ukrainian broadcaster as proof of its involvement.
Smith does not reveal how long Microsoft will abstain from trading with Russia, but it'll likely last as long as the sanctions placed on the country in response to its recent invasion of Ukraine.
A Tough Future for Russia's Tech
Given the influence that Microsoft has worldwide, a product ban in Russia is bound to hurt the country's technology scene. The country will be unable to purchase new Windows operating systems or official Microsoft hardware, such as the Surface.
How Russian citizens and tech companies will respond is yet to be seen, but they will likely take one of three routes. First, companies and users may resort to buying Windows keys from websites hosted in different countries. This should allow people to continue equipping their PCs with Windows despite the sales ban.
Second, people may resort to piracy to get Windows on their systems. Whenever a company restricts digital sales in a specific country, users often respond by illegally downloading it instead. If the majority of Russia's tech scene takes this approach, we may see a huge spike in Windows piracy and a new "black market" for illegal downloads.
Finally, the Russian tech scene may decide to take the leap to another OS; likely Linux, given how Apple has also stopped trading with Russia. Companies will be less likely to take this move than the other two, as they likely have years-old infrastructures based on Windows-native software which cannot be stripped out and replaced in one day.
However, it's more likely that Russian citizens will take this ban as a sign to move to a different operating system. And with so many Linux systems making themselves usable for Windows users, some people may find a comfy new home with a Linux distro.
A New Tech Scene in a Microsoft-less World
With Microsoft withdrawing its products from Russia, we'll have to see how the tech scene responds in kind. Perhaps once the sanctions are lifted, Microsoft will find an entirely different ecosystem than the one they left behind; one it may struggle to win back.
🙂 CLICK HERE & SUBSCRIBE TO OUR YouTube CHANNEL.
Thank you for reading! Try these out too:
SHARE THIS WITH YOUR FRIENDS.
FOLLOW US FOR MORE…