Best new for Termux users, We have made this tools and commands app only for you. The most popular and useful app for Termux users, with the help of this app you can become a small ethical hacker. You must download it now.
App features:
1. Most new & usefull Tools added.
2. 150+ Tools added.
3. Only 6 mb size.
4. App works offline.
5. You can copy every command easy.
6. You can add your own tools in the app.
7. Lovely interface.
8. Much more changes, only download the app and see.
App Screen Shot: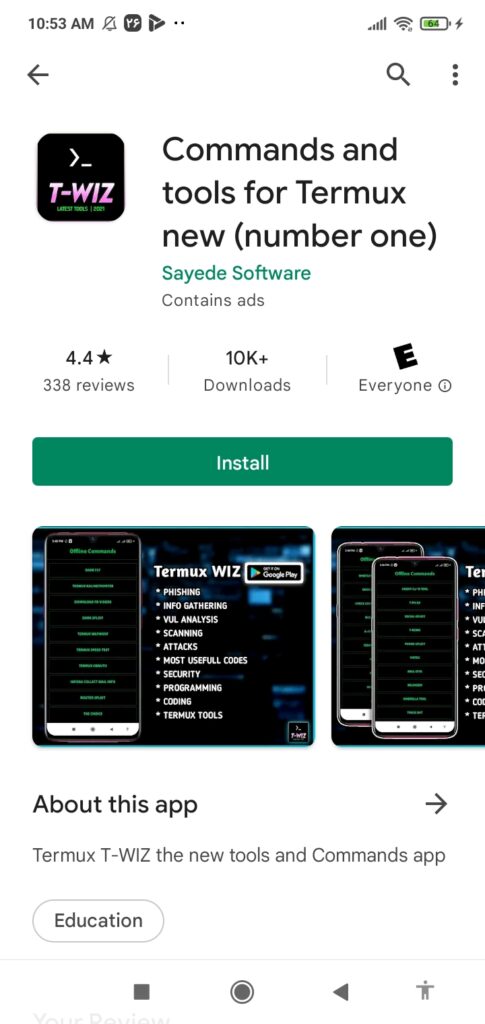 App Link:-👇
https://play.google.com/store/apps/details?id=com.termux.command.and.usage.af
SHARE THIS WITH YOUR FRIENDS.
:-THANKS FOR READING.♥
FOLLOW US FOR MORE…