Bus Driver
S & P MANPOWER AGENCY PTE. LTD.
Singapore
Responsibilities
Daily ferrying workers to-and-fro from office to project site.
Loading and unloading of materials from the vehicle.
Perform transportation duties as deployed by the supervisor and carry out the duties diligently as per instructed.
Deliver construction materials to required work site.
For More Drivers Jobs Click Now
Safely transporting company staff as well as various products and materials to and from specified locations in a timely manner.
Responsible for daily routine checks and maintain the general cleanliness of the vehicle.
To supervise, manage and oversee workers at project site and ensure all works are carried out in line with safety standards in order to provide high quality works in safe and efficient manner
Assist and support the Project Team on day-to-day operations of the project, ensure timely and smooth progress of works
Any other ad-hoc duties as assigned by supervisor.
Driver Requirements:
A valid driver's license.
1-year driving experience.
Extensive knowledge of the operating area.
Physical strength and ability to lift up to 70 pounds.
Excellent organizational and time management skills.
Exceptional interpersonal skills.
Good verbal communication.
Proficiency using GPS devices.
Bus Driver
FK HUMAN RESOURCES PRIVATE LIMITED
Singapore
Job details
Also Apply For Jobs In Singapore Click Now
Job descriptions:
Drive safely along designated routes.
Obey traffic laws, safety procedures, and transit regulations.
Pick up and drop off passengers at designated locations.
Follow a specific timetable while on duty.
Assist passengers with disabilities to get on the bus.
Prevent or stop unruly behavior from passengers.
Communicate with passengers and employers regarding delays or any issues along a route.
Check the bus tires, lights, and oil when needed for basic maintenance.
Requirements:
Experienced in bus driver position is a plus
High school diploma or GED preferred
CDL license required
No at-fault traffic accidents in the last 5 years
Clean driving record (no traffic citations in last 5 years)
Ability to carry out assigned route on time
Excellent communication skills
Physical fit
Job Description:
Fetching patient from home to clinic or elderly care
Assisting patient throughout the journey
Wheel the Patient
Transfer Patient (If Needed)
Job Requirement:
Possess valid Class 3 and BDVL license
Mon to Sat work week
Able to Start Immediately
Open air carpark
First Aid Certification(Optional)
Benefits:
Able to drive home vehicle
Season parking
Cash Card
Petrol
Incentives after probation
Overtime Payment
BUS DRIVER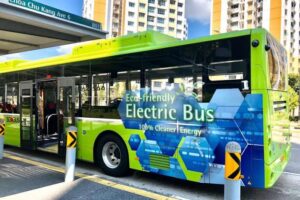 MADDYVIBES TRAVEL PTE. LTD.
Singapore
He has to drive tourists on bus accross singapore for sight seeing. Must have knowledge in Singapore road and attractions.
Pick up and drop of guest from hotels. Must have knowledge of singapore routes and hotels locations.
Ensure all the traffic rules and regulations. Must have experience in travel industry.
Strides Bus Driver
SMRT Corporation Ltd
35 reviews
Singapore
As a Strides Bus Driver, you are required to provide a safe, smooth and pleasant bus journey for our passengers.
Successful candidates will be offered a 1-Year contract.
Provide a safe, smooth and pleasant bus journey for passengers
Adhere to allocated driving schedule and timing
Ensure compliance to Company's stipulated operational standards and procedures
Perform any other bus driving and related duties that may be assigned from time to time
Working Hours:
44 hours/ week, 5-day work week
Qualifications & Work Experience
At least 1 year driving experience, experience in private shuttle bus services preferred
Possesses Singapore Driving License 4/5 holders and Bus Driver Vocational License (BDVL)
Safe driving track record
Technical skills include:
Generic skills include:
Good communication skills
Use justify alignment with default font type & size.
Please copy document to Notepad and transfer to Job Profile.
Leading Mobility Solutions & Services Provider
Strides Mobility is your leading mobility solutions and services provider. With close to 40 years of industry experience, operating and maintaining a wide and diverse fleet, we connect customers, drivers and vehicles to deliver technology-enabled solutions that are safe, reliable, inclusive and sustainable.